With His Majesty Letsie iii , King of Lesotho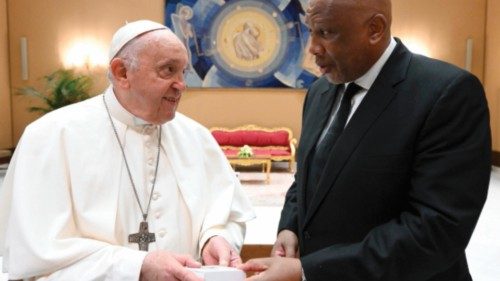 27 October 2023
On Wednesday, 18 October, the Holy Father received in audience His Majesty the King of Lesotho, Letsie iii , who subsequently met with H.E. Cardinal Secretary of State Pietro Parolin, accompanied by H.E. Archbishop Paul Richard Gallagher, Secretary for Relations with States and International Organizations.
During the cordial talks, the parties discussed the good existing relations between the Holy See and the Kingdom of Lesotho, highlighting the significant contribution of the local Church.
Finally, mention was made of international issues of common interest, especially the conflicts in Ukraine and in the Holy Land, as well as the political, climatic and security situation in the region of Southern Africa.