Six prayers for synods
Shine like Lights in the World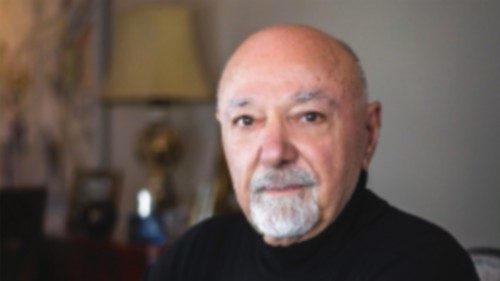 20 October 2023
i . Holy Wisdom, teacher embedded in us for our instruction, open the ears of our hearts to our inner dialogues with your Word.
Enkindle the fire of love as we seek our true selves in unity.
Speak within us, quiet mother of mercy, support our fragile prayers.
ii . Holy Sister, mend our world's cracked cups with your grace.
Journey with us in our sorrows and lament. We long for your help.
Teach us first your hospitality, make us all kindred in this world where we are already one body in God.
iii . Gather us in respect and mutual recognition as we become receptive to your secret that we must choose to love our world.
Instruct us in the grammar of the Word, ancient but ever new.
Stir us to rejoice in the deep cellars of our Creator's mind.
iv . O Hidden Ground in which we are interrelated in the freedom of God's love for all, reveal Your intentions.
O Sacred Guide, draw us a clear map to our kindness.
Be our providence. Shining Star, bring us to harbor.
v . Mystical Rose, restore our senses to God's fragrances.
Draw us inward to delight in Love loving us.
Manifest the Love which is our world's true destiny.
Rebirth your Christ. Rebloom our hopes.
vi . As we yearn for Your clarity, teach us how the Holy Spirit searches for us, like a mother running to the sound of our cries. Protect all gathered in the shadow of Your wings,
O Clemens, O Pia, O Dulcis, Hagia Sofia.
** These prayers are grounded in Thomas Merton's spiritual legacy as formed by prominent Cistercian themes.
By Jonathan Montaldo