Appeal from Jerusalem
Peace is the only solution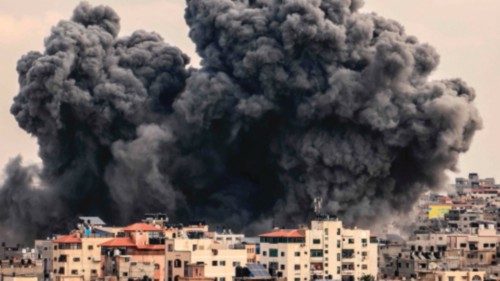 13 October 2023
October 1973 — October 2023: 50 years have gone by since the Yom Kippur War, between Israel and Egypt, and never since then have we seen such violence in this land as we are in these days.
We were all taken by surprise, no one expected such a devastating war that in a single day killed more than 1,000 Israelis and around 500 Palestinians in Gaza.
We have heard the voice of the whole world, which has sent messages of closeness and of condemnation of this war to the people of both Israel and Palestine.
Unfortunately, I think that this war is the apex and epilogue of a lack of interest on the part of everyone, over these past long years, to solve the problem of the Middle Eastern conflict.
I call upon the international community to intervene immediately, to find a solution so that the cancer of violence and war can be radically eradicated.
This war is further endangering the fragile hopes for peace that seemed to be emerging.
Please, do not wait! The current war could be a long one, with no way out; the fragile hopes for peace that seemed to be appearing a little on the horizon are going completely up in smoke.
The international community is called upon today to make much greater efforts to pick up the threads and try to reach a peaceful solution, which is the only way to avoid recurrent conflicts.
Jerusalem continues to be disputed and inevitably becomes the heart of the conflict! Hamas has called this war "The Al-Aqsa Flood" drawing attention back to the name of Jerusalem.
Our hearts are filled with sadness seeing all these dead people on the streets, in their cars, in their homes. We find ourselves living an unbelievable situation!
With this message, I ask the international community to act with strength and determination, no matter with whom they sympathise; we need a targeted and concrete intervention that will bring peace back to this Land.
No more war,
No more death,
We want to live again!
We want Peace!
We want Jerusalem to be a free and holy city for humanity!
* Vicar of the
Custody of the Holy Land
Fr Ibrahim Faltas, ofm *