Cardinal Telesphore Placidus Toppo dies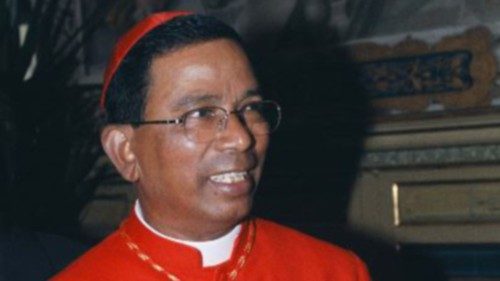 06 October 2023
Pope Francis on Thursday, 5 October, sent a telegram of condolences to Archbishop Felix Toppo of Ranchi, India, saying he had learned with sadness of the death of the Diocese's Cardinal emeritus, Telesphore Toppo at age 84, on 4 October.
In his message in which he conveyed his affection also to the clergy, religious and lay faithful of the Archdiocese, the Pope said he joins them in commending the Cardinal emeritus' "noble soul to the infinite mercies of God, our Heavenly Father".
"I recall with immense gratitude the late Cardinal's years of dedicated priestly and episcopal ministry to the local Churches of Dumka and Ranchi, as well as his contributions to the wider Church in India and to the Apostolic See", he wrote. The Holy Father recalled the zeal for the spread of the Gospel that marked the late Cardinal's service, his "devotion to the Holy Eucharist and generous pastoral care of the poor and those in need". He concluded the telegram with assurances to all who mourn Cardinal Toppo's passing in the sure hope of the Resurrection and he imparted his blessing "as a pledge of consolation and peace in the Lord".