With His Majesty King Philippe of the Belgians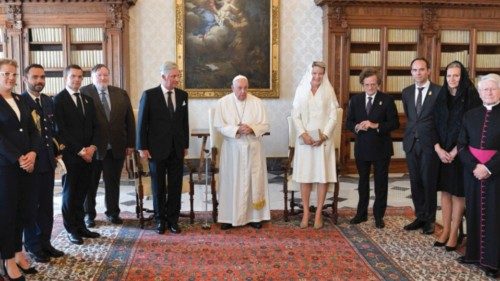 22 September 2023
On Thursday, 14 September, in the Vatican Apostolic Palace, the Holy Father received in audience His Majesty King Philippe of the Belgians, with his consort Her Majesty Queen Mathilde, who subsequently met with H.E. Archbishop Paul Richard Gallagher, Secretary for Relations with States and International Organizations.
During the cordial discussions which took place in the Secretariat of State, satisfaction was expressed at the good relations between the Holy See and Belgium, highlighting the role of Christian faith and the Catholic Church.
Attention then turned to matters of common interest and some issues of an international nature, with special reference to Africa, the war in Ukraine, and commitment to peace among peoples.