Testimonies from war in Sudan
Our memories lie amongst the rubble and under the bombing!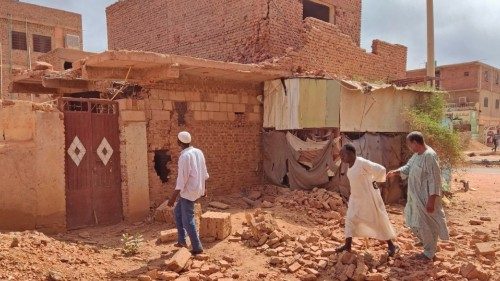 30 June 2023
Two months of great anger and sadness. We were overwhelmed by the sound of artillery and awoke to the sound of MiGs, Antonovs, and sometimes Sukhois. We were now able to distinguish between the reconnaissance plane and to bet from which direction the anti-aircraft missiles would be launched. We learned to distinguish the trajectory of mortar bombs and to identify the difference between the sounds of various artillery. New skills. We endured all these terrifying sounds, but we were even more terrified as we listened to the sound of the smashing of the locks of our neighbors' homes — that sound that robbed us of our dignity and reinforced our sense of helplessness. We whispered inside our homes for fear that they would discover our presence, and we could not prevent them from entering our unprotected homes. So we wept. We crept up to the ...