Ideas
Voices, faces and the homes of women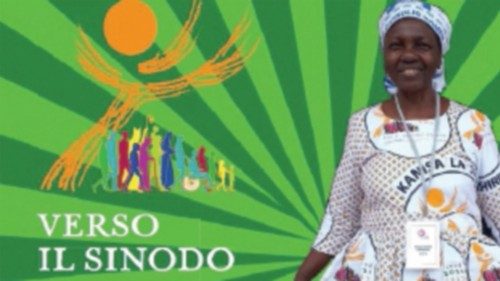 03 June 2023
Today, with the Synod's first session just around the corner, we take a journey through Italy in this issue. This we do through convents, abbeys, churches, schools, and photographic archives, while looking for stories of yesterday that speak to us today. We meet women believers who question this changing Church and listen to women religious, women, girls, even of other religions and migrants who have arrived in this new country.
Maria Giuseppina Buonanno has been to the Benedictine abbey Mater Ecclesiae. Located on San Giulio island in Piedmont, and which is celebrating the 50th anniversary of the monastic community founded in 1973 by Mother Abbess Anna Maria Cànopi.
Gloria Satta has travelled the length and breadth of the monumental basilica of Saint Mary Major in Rome, the largest Marian shrine in the western world that has dominated Rome for sixteen centuries. This is a place of faith and beauty of inestimable spiritual and artistic. Value. Francesco Grignetti has visited women's religious congregations photographic archives, and discovered invaluable historical and cultural entries, which constitute an enormous amount of documentation brought together to remember, but of which we risk losing 'any memory' as very few have been digitized; therefore, the risk for preservation and future consultation is obvious.
Giuseppe Perta draws our attention to the thousand-year history of the nuns of the Order of Malta, which is still being written. Today, female Johannite monasteries can be found in Spain (San Juan de Acre, in Salinas de Añana) and in Malta (Saint Ursula in Valletta).
Antonella Palermo has interviewed Sr. Micaela Monetti, the new president of the Union of Italian Major Superiors (USMI). Upon hearing that women will also be able to vote at the Synod, she experienced "a jolt of joy" when it was announced. This important junction was also felt and commented on in Assisi at the general assembly of the World Union of Catholic Women's Organisations (UMOFC), reported on here by Vittoria Prisciandaro.
Laura Eduati, a journalist and English teacher, recounts her experience as a teacher of adult foreign students in an evening school in Padua. Almost all of her students were Muslims, and about her experience, she recounts, "Discourses on God and prayer occur very often, because the experience of faith is in concrete, everyday things in a way that to Europeans sounds somewhat anomalous, very new".