The Holy Father meets with the President of Ukraine at the Vatican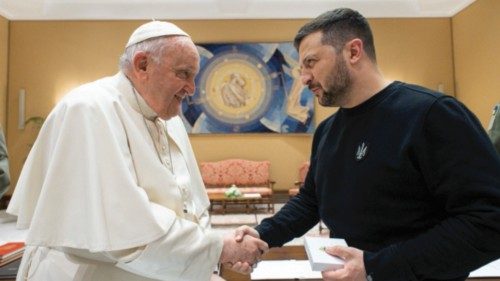 19 May 2023
On Saturday, 13 May, the Holy Father, Pope Francis, received in Audience H.E. Mr. Volodymyr Zelensky, President of Ukraine, who subsequently met with H.E. Archbishop Paul Richard Gallagher, Secretary for Relations with States and International Organizations of the Secretariat of State.
During the cordial talks with H.E. Archbishop Gallagher, the focus was first of all on the current war in Ukraine and the urgent concerns associated with it, particularly those of humanitarian nature, as well as on the need to continue efforts to achieve peace.
The occasion was also propitious to discuss a number of bilateral issues, especially concerning the life of the Catholic Church in the country.