The Fifth Sunday of Easter: 7 May
Let not your hearts be troubled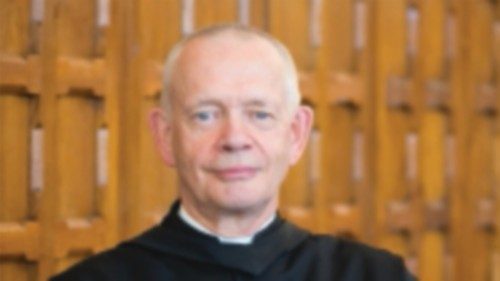 05 May 2023
In our journey through Eastertide, John, the fourth Evangelist is our particular companion. His Gospel has been described as a "mystagogy", the itinerary of a journey in which those who have been initiated into the new life of Christ are led ever more deeply into the mystery. "Mystery" of course, in this sense, has nothing to do with Agatha Christie!
Today's Gospel passage is taken from the discourse at the Last Supper, in which Jesus seeks to explain to his disciples the true meaning of who he is, but always with an eye towards those who believe in me through their word (cf. Jn 17:20). We have here a good example of the Evangelist's tendency to speak on two levels: the literal, exemplified by the apparently naïve questions and requests of Thomas and Philip, and the deeper, in which Jesus is talking to us, the initiated, about who and what he is.
"Doubting Thomas" can stand as the spokesman for any of us in our moments of hesitation and confusion: on the journey of life we are often unclear about where it is all leading. How can we know the way? What Jesus answers is unexpected. Knowing the way does not mean learning a list of instructions, or following a kind of moral and spiritual navigation app that tells you where to turn at any moment. Everything is subsumed into his person: I am the way! If we live in him (I am the life), we are already moving forward on the true path (I am the truth).
Philip's request, Show us the Father, is asking for clarity and certainty. But those are not what Jesus is offering. We have to learn that he himself is the true face of God for us. The mystery of his unity with the Father is something into which we must enter gradually by a faith and a trust that are sometimes tried so that they may become purer and deeper.
Is all this rather difficult in the midst of life's hurly-burly? Maybe it is, but we must not forget the words with which today's Gospel opens, Let not your hearts be troubled, followed by the promise, I will come again and will take you to myself.
This Sunday's message is one of encouragement. If we love the Lord, we will seek to obey his word and will live in intimacy with him. In the words of the responsorial psalm, The Lord looks on those who revere him, on those who hope in his love. Revere him, then, and hope in his love!
By Fr Edmund Power, osb