'L'Osservatore Romano' awarded Earth Reporter prize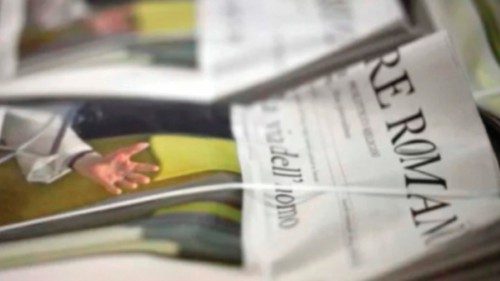 28 April 2023
On Earth Day, Saturday 22 April, the editorial staff of L'Osservatore Romano was awarded the "Earth Reporter" prize during the OnePeopleOnePlanet multimedia marathon event organized by Earth Day Italia. The prize, which was also given to other newspapers, is in recognition of a strong commitment to featuring environmental topics and concerns.
Journalist Chiara Giallonardo, who has received the same recognition in the past, presented the award to Editor-in-Chief of L'Osservatore Romano, Andrea Monda, taking the opportunity to mention the monthly newspaper, L'Osservatore di Strada (The Street Observer), which is dedicated to caring for and recognizing the dignity of all human beings, especially the least and the marginalized.
Accepting the award, Mr Monda recalled some of the features that have been introduced in the last few years to contribute to the safeguarding of our common home, at the inspiration of Pope Francis' encyclical Laudato Si', and cited the names of the journalists who have been more closely involved: Giada Aquilino, Cecilia Seppia and Marco Bellizi.