Paschal reflection
This light shines more brightly than any darkness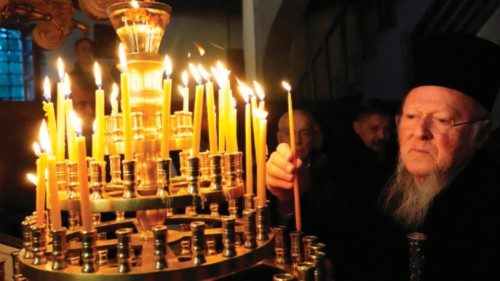 21 April 2023
The Resurrection has never been more urgent than today, when we all witness around us the darkness of persecution, suffering and death. The Cross signifies the ultimate clash between the power of divine love and the love of earthly power. We only need to consider the hostility in Ukraine. We only need to recognize the division in society.
Yet, within the tragedy of loneliness and death, the light of the Resurrection already begins to shine. Cross and Resurrection are two aspects of a single act of salvation and reconciliation. In the spiritual classics, there is a beautiful phrase for this experience. The seventh-century mystic, St. John of the Ladder, speaks of "joyful sorrow" — the simultaneous experience of Holy Friday and Holy Saturday.
The hill of Golgotha is inseparable from the garden of the Tomb. So it was geographically in Jerusalem; so it is liturgically in the Church; and so it remains spiritually in the soul. Mysteriously and paradoxically, the light of Christ appears only in darkness: "The people who sat in darkness saw a great light" (Mt 4.16). The Resurrection offers a new insight, a new outlook, and a new perception. In its light, we can see all things as created and as intended by God. This light shines more brightly than any darkness in our heart and in our world.
Our fervent prayer for all of you and for the entire world at this time of Easter is that life will triumph over death, that love will prevail over hatred, and that good will be victorious over evil.
Christ is Risen!Χριστὸς
By Ecumenical Patriarch
Bartholomew