Papal Chirograph
New statutes issued for IOR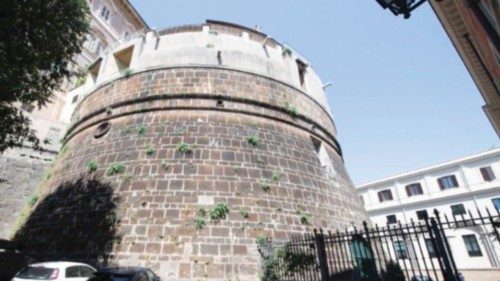 17 March 2023
The Institute for the Works of Religion ( ior ) receives new statutes that bring it in line with the new Apostolic Constitution 'Praedicate Evangelium'. The statutes simplify the governing structure with new clearly-defined roles for various management offices to avoid duplication; provide new norms regarding conflicts of interest; and change Management from a collegial body to one led by a single Director.
The statutes guiding the Institute for the Works of Religion ( ior ) have been renewed, now four years since their last revision. The changes are intended to bring the statutes in line with the new Apostolic Constitution Praedicate Evangelium. They include five-year mandates with the possibility of renewal only once, and a simpler governing structure with roles more clearly defined among the various offices in order to avoid overlap or duplication of activities.
The changes were made in a Chirograph by Pope Francis, with the new statutes made public on Tuesday, 7 March, marking a renewal of the ior 's service whose purpose is "to provide for the care and administration of movable and immovable goods transferred or entrusted to it by individuals or legal persons and intended for religious or charitable works".
The primary changes contained in the two texts concern conformity to the five-year mandate and its renewability for the various offices that will be possible only one time, and therefore with a maximum mandate of ten years. The non-concurrent character of the mandate of members of the Commission of Cardinals and the Supervisory Commission, and the addition of a specific provision concerning conflicts of interest, determine that "each member of the Supervisory Commission abstains from participating in voting on measures where an interest is held, current or potential, on their own account or by third parties".
Another change regards a clearer definition and distinction of respective roles and responsibilities of the ior offices. The Supervisory Commission will handle the development of strategic guidelines, general policies, and the oversight of ior activities. The Director General will have responsibility for ior management and administration.
Lastly, management will change from a collegial body to one consisting of a Director with a Deputy Director, thereby becoming an entity directed solely by the Director General. This means the role of Deputy Director ceases to have a governing function and serves as a "functional" role that the Director General can delegate to one of the directors.
The Director General continues to be appointed by the Supervisory Commission and approved by the Commission of Cardinals, but from now onwards will be chosen "based on a shortlist of at least three suitable candidates". The Director General can be hired for an indefinite or a fixed term.