Archbishop of Canterbury Primate of the Anglican Communion
Justin Welby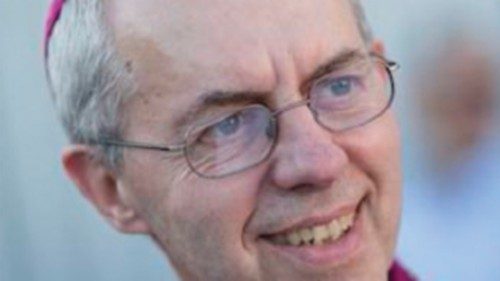 17 March 2023
The first time I met Pope Francis was about 2 to 3 months after I started my role, and I was very nervous. I had never met a pope before, I didn't know what to think, I didn't know what he was like.
We walked in, I sat down and he said: I'm senior to you, and I thought, "Oh dear, he's going to be one of those…" And he said: "By three days!" Because he'd been enthroned three days before I was.
That start said so much to me about Pope Francis and my experience of him.
I was just talking to him a few minutes ago, and my experiences of this extraordinarily deep humanity, that does not compromise on the truth, but regards each human being as of infinite value. Lots of people say that — I say that — but in him, I see it lived out.
The second thing is a remarkable moral imagination. He tries to look through problems with a different lens, in a different way. Perhaps it's the Jesuit background. I don't know, that's often the case with Jesuits, but the result is that he will approach a problem from a surprising angle.
You talk to him about many of the issues that confront the Church, he sees into the human heart, but he also finds ways of loving that can unlock the hard parts of the heart.
And the third thing I want to say for him, is that the simplicity that appears, is a genuine simplicity.
And those three things: this remarkable strength of intellect and character; this remarkable deep heart; and his simplicity, make it possible for him to reach those outside the Church in an extraordinary way, as Saint John Paul ii did. There is a depth there, which is a blessing to the whole Church, not just to the Roman Catholic Church.