The perilous Mediterranean route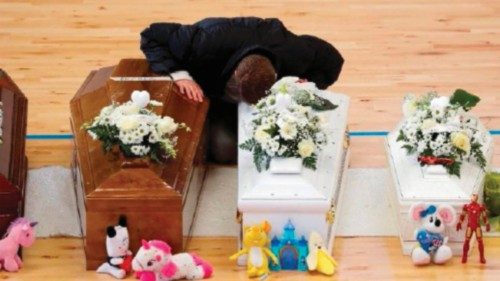 03 March 2023
The tragedy occurred at dawn on Sunday, 26 February. It is understood that the overloaded vessel bringing migrants from Iran, Pakistan, and Afghanistan smashed into rocks during rough weather. Survivors found on the beach told rescuers that at least 250 people were on board the fishing boat in which they were travelling. As of 1 March, at least 67 migrants were confirmed dead, with 12 children, including a baby, said to be among the victims. The numbers are expected to rise.
Just last week, a group of African migrants had drowned while dozens went missing when their overloaded boat sank off the Libyan coast.
The Mediterranean route is considered the most dangerous crossing in the world for people seeking refuge in Europe.
Countless rickety, unseaworthy boats packed with migrants have sunk in the area during the last five years.
With better weather arriving across the region, more migrant boats are expected to set sail in the coming weeks.