Kordon: a documentary film on the courage of women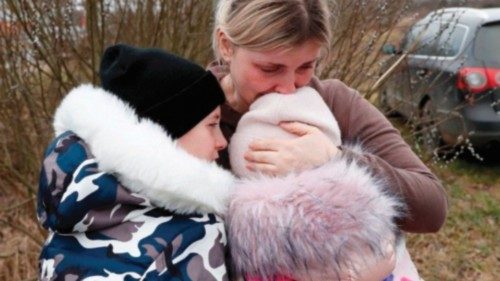 03 March 2023
The documentary film Kordon ("border" in Ukrainian), directed by Alice Tomassini and produced by Vatican Media and Tenderstories has been awarded the "Valentina Pedicini" prize at the 2023 Nastri d'Argento Awards. The prize was awarded in recognition of the "journey into the courageous resistance of Ukrainian women". The documentary tells the story of five Ukrainian women volunteers at a train station on the outskirts of Zahony who are doing something extraordinary to help and give hope to a population under siege. They go back and forth between Ukraine and Hungary to offer their support.
The founder of Tenderstories, Moreno Zani, and the company's managing director, Malcom Pagani, said they were proud to receive the prestigious award for a documentary "that is a portrait of female courage, humanity and solidarity". Especially in difficult times and during war, they added, cinema "should be a means to transmit messages of peace and culture with the aim of restoring hope to citizens".
Kordon premiered in Rome last October.