Poem
I will greet the sun again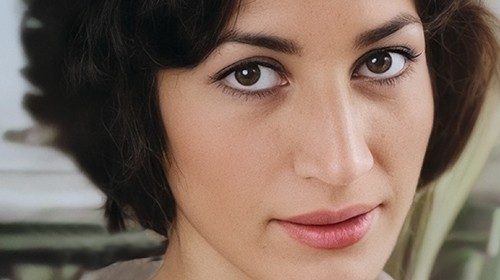 04 March 2023
I will greet the sun again
and the stream that flowed in my chest,
I will greet the clouds of my long thoughts
and the painful growth of the poplars in the garden
That have travelled with me through the arid seasons.
I will greet the flocks of crows
that in the evening brought me
the smell of the night fields.
I will greet my mother, who lived in the mirror,
image of my old age.
And I will greet the earth, its burning desire
to repeat myself and fill with green seeds
her inflamed womb,
yes, I will greet her
I will greet her again.
I am coming, I am coming
with my hair like odours
flowing from the subsoil
and my eyes, the dense experience of darkness.
With the shrubs I plucked from the woods beyond the wall.
I arrive, I arrive,
and the threshold overflows with love
and me waiting for those who love
and the girl who is still there
in the threshold overflowing with love, I
will greet her again.
Farrough Farrokhzad

"I Will Greet the Sun Again" is a famous poem by the Iranian poet Forugh Farrokhzad. The line "I am coming, I am coming" emphasizes the fact that one day women will be free. Born in Tehran in 1934 and killed in a car accident at the age of 33 in 1967, Farrokhzad defied religious authorities and conservative literati and contributed decisively to the renewal of 20th century Persian literature. She was also an actress and documentary filmmaker: in 1963 she filmed the documentary "Khaneh siah ast" [The House is Black] in a community of lepers, which won awards all over the world. A journey into suffering, which is full of compassion and religiosity, with passages from the Old Testament and the Koran. Her tomb at the Zahir Dowleh Cemetery is a place of pilgrimage for many young people.