Books
The parables read
by Hildegard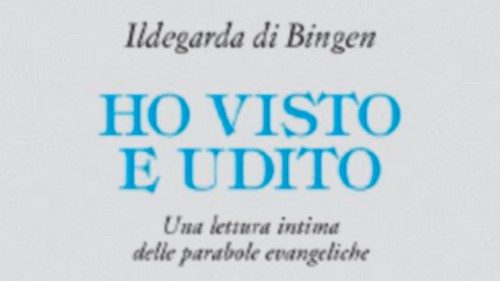 04 February 2023
An intimate reading of the Gospel parables is the subtitle of the book Ho visto e udito [I Have Seen and Heard] by Hildegard of Bingen, published by Pauline. This is an anthology of sermons by the great Benedictine nun, who is venerated as a saint by the Catholic Church; and declared a Doctor of the Church by Pope Benedict XVI. Hildegard of Bingen was a female prophet, a healer, an herbalist, a naturalist, a cosmologist, a gemologist, a philosopher, an artist, a poet, a playwright, a musician, a linguist and a political advisor.
Hildegard's one thousand talents can be found throughout her homilies on the parables, and reported in the book that she composed for her sisters, with a literal and moral commentary. The most well-known characteristics of her pen shine through. The cosmic dimension of nature, the ability to fathom the human soul, a propensity for introspection that, not in vain, can be identified as having a profoundly "feminine" charisma.
The introduction and notes are by Paola Müller, a lecturer in the History of Medieval Philosophy at the Catholic University of the Sacred Heart in Milan. The translation is by Elena Tealdi, who is a secondary school lecturer and collaborates with a theology chair at the same Catholic University.