Readings by Rosa Lupoli
A mother, her son, the world inside and out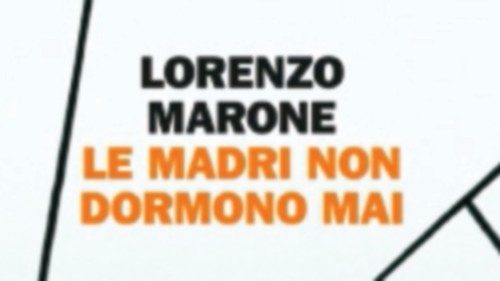 04 February 2023
Lorenzo Marone, Le madri non dormono mai [Mothers never sleep], Einaudi 2021
When buying this book, I did not think that I would come across such a painful story. Yet, its details are so close to the tales that are confided to us at the monastery wheel by the voices of women, of mothers who fight indomitably to protect the lives of their children and their own.
Young mothers like Myriam, the book's protagonist who, with her son Diego, resides in an icam, that is, an institution with mitigated custody for mother prisoners. The child must remain there until they reach the age of ten. Following their tenth birthday, they are entrusted to a relative while she finishes serving her sentence. Her crime was for covering up the illegal arms trade of an absent husband in Pozzuoli prison.
This form of detention, while retaining all the restrictions of freedom, allows the mothers to each live with their children in a small house that reproduces a family-like environment for the children to grow up in an environment that is as serene as possible. The sad ending did not surprise me. Nevertheless, it did leave intact the desire that, as far as possible, we should strive to ensure that there are no more Diegos or other Myriams who end up overwhelmed by the lack of possibilities for redemption.
by Rosa Lupoli
#SISTERSPROJECT