With the President of the Republic of Albania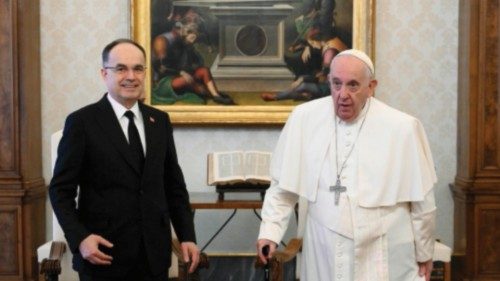 09 December 2022
On Friday, 2 December, the Holy Father received in audience H.E. Mr Bajram Begaj, President of the Republic of Albania, who subsequently met with Cardinal Secretary of State Pietro Parolin, accompanied by Monsignor Mirosław Wachowski, Under-Secretary of the Section for Relations with States and International Organizations.
During the cordial discussions in the Secretariat of State, appreciation was expressed at the good existing bilateral relations and the intention to develop further collaboration in sectors of mutual interest. Furthermore, the positive contribution of the Catholic community to Albanian society was highlighted.
Attention then turned to the path of integration of Albania in the European Union and various regional and international issues, including the war in Ukraine and its impact in the Western Balkans.