The third Sunday of Advent, 11 December
Made for Joy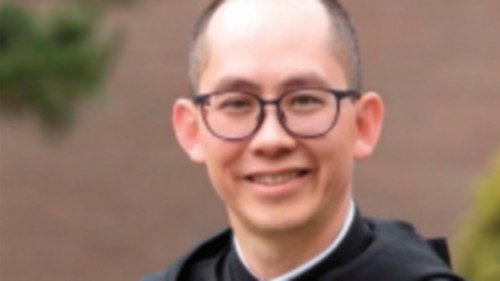 09 December 2022
Jesus tells his disciples: "I have told you this so that my joy might be in you and your joy might be complete." (Jn 15:11) For some of us, it can be very difficult to believe that God made us for joy. Observations of the brokenness of our world and the collapse of our personal hopes and dreams, especially caused by ourselves, become insurmountable obstacles to joy. At these moments, we can empathise with the psalmist, "By the rivers of Babylon, there we sat and wept; on the poplars that grew there, we hung up our harps. It was there that they asked us, our captors, for songs, our oppressors, for joy. 'Sing to us,' they said, 'one of Zion's songs.'" (Ps 137:1-3) How can we sing the song of the Lord when we feel so alienated? Such is the question also for John the Baptist.
John had dedicated all his life to prepare the people for the messiah. When Jesus came, he rejoiced saying, "I am baptising you with water, but the one who is coming after me is mightier than I. I am not worthy to carry his sandals. He will baptise you with the Holy Spirit and fire." (Mt 3:11) But as John nears the end of his life in prison, he is attacked by a nagging doubt. Maybe he was wrong about Jesus. So he sends his disciples to Jesus to ask, "Are you the one who is to come, or should we look for another?" (Mt 11:3) John had hoped that Jesus would be the kind of messiah who would "clear his threshing floor" and "burn the chaff with unquenchable fire." (Mt 3:12) But Jesus came in humility, kindness, and gentleness. John doubts himself. Have I been mistaken? What is Jesus' response?
Jesus does not negate John's good work, but affirms that he is truly a prophet, "This is the one about whom it is written: Behold, I am sending my messenger ahead of you; he will prepare your way before you." And more than a prophet, "Amen, I say to you, among those born of women there has been non greater than John the Baptist."
But concerning the question about Jesus' identity, He does not give a direct response, but tells him to observe: the blind see, the lame walk, lepers are cleansed, the deaf hear, the dead are raised, and the poor have the good news proclaimed to them. Jesus quotes almost verbatim the words of the prophet Isaiah, "Here is your God, he comes with vindication; with divine recompense he comes to save you. Then will the eyes of the blind be opened, the ears of the deaf be cleared; then will the lame leap like a stag, then the tongue of the mute will sing." (Is 35:4-6) When God comes in the midst of His people, the result of this encounter is joy and gladness while sorrow and mourning will flee. Tears and sorrow are appropriate at the time of preparation but only joy is appropriate at the time of fulfilment, "Those who sow in tears and sorrow, one day will reap in joy." (Ps 126:5) All that John observes is evidence of the fruits of his preparatory work. John prepared people for joy; Jesus filled them with joy. John was not mistaken but his timing was off.
*Abbot of St. Martin Abbey Lacey, Washington
Fr Marion Nguyen osb*