Audience with the President of the Republic of Niger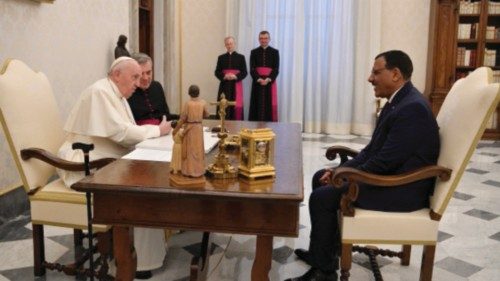 09 December 2022
On Saturday, 3 December, the Holy Father received in audience, in the Vatican Apostolic Palace, the President of the Republic of Niger, H.E. Mr Mohamed Bazoum, who subsequently met with Cardinal Secretary of State Pietro Parolin, accompanied by Archbishop Paul Richard Gallagher, Secretary for Relations with States and International Organizations.
During the cordial talks in the Secretariat of State, the good relations between the Holy See and Niger were emphasized, and some aspects of the social and economic situation of the country, in particular the theme of education, were discussed.
The conversation continued with an exchange of opinions on current international affairs, with particular reference to security issues and migratory phenomena in the countries of West Africa and the Sahel region.