The Ideas
On the Maiden of Nazareth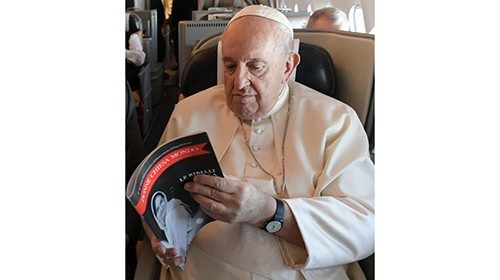 03 December 2022
In the month in which the important festive days of the Immaculate Conception and Christmas fall, in Women Church World we talk about Mary, the mother of Jesus. We do so by hosting analyses, reflections, comments and proposals by women who for faith, study, historical-cultural interest, devotion - and sometimes for all these reasons put together - have been dealing with her figure for years. Women theologians, scholars, believers, of different religions, confessions, cultures and traditions, animate a deep and open discussion, a free and fruitful confrontation.
Mariologist Cettina Militello writes on Mary the Theotokos; biblical scholar Marinella Perroni on the Marian-Petrine principle, theologian Simona Segoloni on dogmas; Old Testament teacher Mercedes Navarro Porto on biblical faces. Then there is Mary in the Jewish perspective with a text by Amy-Jill Levine; the Protestant point of view with the moderator of the Waldensian Table Alessandra Trotta; Muslim with Shahrzad Houshmand Zadeh.
Pope Francis imagines her as a "normal" girl, a woman, a mother; by "normality" he says, "is living among the people and like the people". From Andalusia, the story of a strong popular devotion.