First Sunday of Advent: 27 November
The Lord's Advent instigates prayer and protest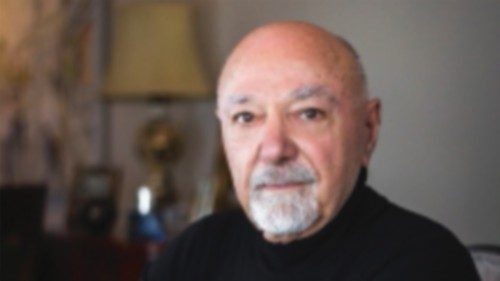 25 November 2022
The time is coming for our indictment as distracted Christians who serve many masters. We profess Christ as Lord while pursuing money, power and the pride of possessing a privileged life. As the world's forests burn and its waters flood, our personal and collective animosities for those not washed in the blood of our separate tribes spread chaos upon the land. The religious myths that warn of an apocalypse and God's final judgment upon Earth's evolutionary experiment are impinging upon our minds, keeping us awake and worried in our beds, if not for ourselves, then for the children. Will the Center hold (W.B. Yeats)?
In Raids on The Unspeakable, the American monk and writer Thomas Merton described the 1960s as a "time of no room." His words back then are no less prophetic for us who teeter on the cusp of Advent 2022:
"We live in a time of no room, which is the time of the end. The time when everyone is obsessed with lack of time, lack of space, with saving time, conquering space, projecting into time and space the anguish produced within them by the technological furies of size, volume, quantity, speed, number, price, power, and acceleration."
He stands with those who foresee the "person" reduced to a digital number: "The primordial blessing, 'increase and multiply,' has become a hemorrhage of terror. We are numbered in billions and massed together, marched here and there, taxed, armed, worked to the point of insensibility, dazed by information, drugged by entertainment, surfeited with everything, nauseated with humans and with ourselves, nauseated with life."
Merton's image of the decades ahead for human beings is a "time of no room:" "As the end approaches, there is no room for quiet. There is no room for solitude. There is no room for thought. There is no room for attention, for the awareness of our state. […] Out of this unutterable void come the armies, the missiles, the weapons, the bombs, the concentration camps, the race riots, the racist murders, and all the other crimes of mass society."
In the name of God, Advent 2022 must incite private and corporate protest and non-compliance against whatever forces are manipulating us from opportunities to become more fully human beings. Prayer, protest, and what Merton called "a certain non-acquiescence" might be what many of us not in positions of influence have left to fight the "powers" that rule us. Our prayers, protests, and non-acquiescence focus our freedoms on the "one thing necessary," love of God and neighbor. The place to exercise freedom is best in religious and fully humanistic communities. Only in union will we be encouraged to work in hope in spite of our experiences.
"Freedom from what, and for what?" Merton asked. "Freedom from control that is not in some way immanent and personal, a power of love. Religious belief in this higher sense is always a liberation from control by what is less than man [sic], or entirely exterior to the human person. Whoever receives the grace of this kind of religious illumination is given a freedom and an experience which leave them no longer fully and completely subject to the forces of nature, to their bodily and emotional needs, to the merely external dictates of society. The religious person's attitude to life is independent of the power inevitably exercised over them by natural forces, by the trials and accidents of life, by the pressures of a not always rational collectivity."
In Conjectures of a Guilty Bystander, Merton restates his view that 'authentic' religion inspires freedom: "Freedom from domination, freedom to live one's own spiritual life, freedom to seek the highest truth, unabashed by any human pressure or collective demand, the ability to say one's own 'yes' and one's own 'no' and not merely echo the 'yes' and 'no' of the state, party, corporation, army, or system."
Authentic Christian discipleship is found in Christian communities that offer room for us to exercise our human dignity albeit with the suffering that attends our being alive and always lacking full control. Christian faith frees us to protest together all harm to our neighbors, especially those too poor and beaten down to speak out.
Now is the acceptable time. It is the festival of the Advent of our Lord Jesus Christ: "Be sober and watchful." Together, we must wake from sleep, pray, protest, and rise up corporately in the Lord!
By Jonathan Montaldo