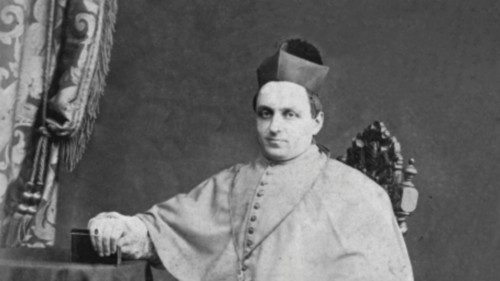 14 October 2022
John Baptist Scalabrini was born in Fino Mornasco, near Como, Italy, on 8 July 1839. A gifted student, he received several awards for his academic excellence. While he was studying in high school, his vocation to the priesthood became clear, leading him to begin his studies at the minor Seminary in Como, in October 1857. Following his ordination on 30 May 1863, he expressed a desire to go on mission abroad. However, his Bishop, Giuseppe Marzorati, did not grant him permission. Instead, Scalabrini was called to teach at the Saint Abbondio diocesan Seminary in Como, where he later served as rector.
In 1870, he was appointed pastor of Saint Bartholomew parish on the outskirts of Como where he immediately set to re-organizing the education of Christian doctrine and improving catechism, as well as establishing an association to assist the sick and the elderly, a kindergarten and an oratory for boys. Five years later, at the age of 35, he was ordained Bishop of Piacenza, a position he held until his death almost 30 years later. During his time as bishop, Scalabrini conducted five pastoral visits to the 365 parishes in his diocese, celebrated three synods, founded the School of Christian Doctrine and the catechetical review, "Il Catechista Cattolico" and organized Italy's first National Catechetical Congress.
Scalabrini was deeply concerned about the thousands of Italians who were migrating to the Americas at the time in search of a better future. On 28 November, 1887, he founded the Congregation of the Missionaries of Saint Charles and on 25 October 1895, the Missionary Sisters of Saint Charles, both dedicated to helping Italian migrants. He visited his missionaries in the Americas twice, in 1901 in the United States and in 1904 in Brazil. Scalabrini died on 1 June 1905.