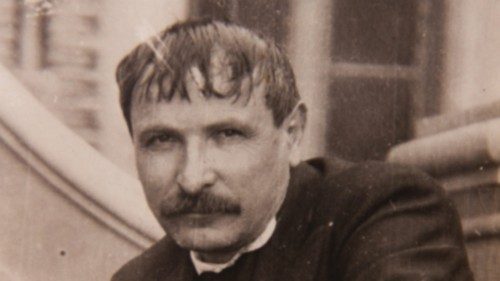 14 October 2022
Born on 12 October 1880 in Boretto, Reggio Emilia, Italy, at the age of 17 Artemide Zatti migrated with his family to Bahía Blanca, Argentina, where he began working in a hotel and a brick factory. During this time, he and his family assisted at Mass and other church activities in a parish of Salesian fathers. Artemide was so inspired by Don Bosco's life that in 1900, he joined the Salesians to prepare for the priesthood, despite the challenges that this would entail, given that he had only completed elementary school.
During his novitiate, Arte-mide contracted tubercolosis from a young priest he had been assisting and was forced to abandon his studies. In the hopes of a cure, he was sent to Viedma, Patagonia, high in the Andes, to breathe purer air. Under the guidance of Salesian priest and physician Fr. Evaristo Garrone, who ran the Salesian college in Viedma, Artemide made a promise to Our Lady Help of Christians. He promised that if he were to be healed, he would serve the sick poor for the rest of his life.
His prayers were answered and Artemide returned to his Salesian formation, and, following his first profession as a Salesian Coadjutor in 1908, he began his mission with Fr Garrone in the hospital and pharmacy attached to the college. When Father Garrone died, Artemide was put in charge of the pharmacy and hospital, where in addition to serving as a trained pharmacist, nurse, and operating room assistant, he also managed administrative and financial duties. He continued his predecessor's manner of running the hospital: only those who could afford it paid.
Artemide was known for his Salesian joy and was viewed, not only as a provider of medicine, but also as a medicine himself. Keeping the promise he had made to Our Lady, he served the poor sick throughout his life, until July 1950, when, after being forced to rest after falling from a ladder, he was diagnosed with a serious form of liver cancer. He died on 15 March 1951 and rests in the Salesian chapel in Viedma.