Remembering 9/11 victims in the US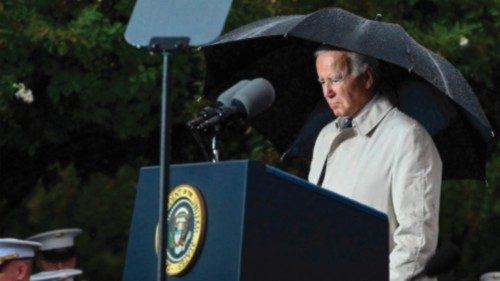 16 September 2022
A day that changed "the American story": that's how U.S. President Joe Biden defined 11 September 2001, when the country was struck by a series of terrorist attacks carried out by al-Qaeda and which left nearly 3,000 people dead. Speaking at a memorial ceremony at the Pentagon in Washington, D.C., where one of the aerial attacks took place, Biden affirmed, "We'll never forget", promising justice for the victims and to "keep the memory of all those precious lives stolen from us".
In New York, U.S. Vice President Kamala Harris attended a memorial ceremony at Ground Zero, where the Twin Towers of the World Trade Center collapsed after being struck by two airplanes piloted by the terrorists.
A third ceremony was attended by First Lady Jill Biden, in Shanksville, at the site where a fourth plane crashed after the passengers rebelled against the terrorist hijackers, preventing them from carrying out their planned attack.