The 16th Sunday in Ordinary Time, 17 July
Jesus visits his friends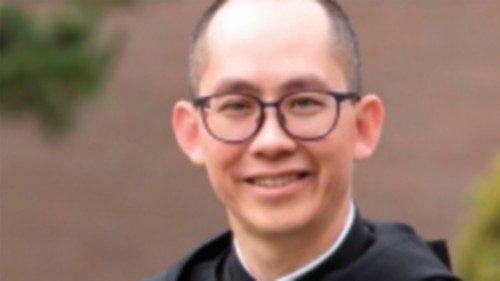 15 July 2022
"Mary has chosen the better part and it will not be taken from her." Through the centuries, many have cited this verse to justify two distinct forms of life: the active and the contemplative often elevating the latter as a "higher calling." Is this an accurate and acceptable interpretation?
There are many tempting reasons to place the contemplative life above the active life. Anthony of Padua praised the beauty of contemplation when he said, "The birds are the saints, who fly to heaven on the wings of contemplation, who are so removed from the world that they have no business on earth. They do not labour, but by contemplation alone they already live in heaven." Augustine encouraged contemplation when he exhorted, "Disengage thyself a while from earthly care, and give thyself for a time to think of God, and to repose a little in Him." John of the Cross went so far as to equate contemplation with the very presence of God when he said, "Silence is God's first language." From these saints and many others, one can easily understand how contemplation got elevated. Notwithstanding the truth of these statements, must contemplation life be separated from active life?
Jesus loved Martha, Mary and Lazarus. When Jesus visited them on the occasion of Lazarus' death, he walked to the tomb and wept. The Jews who had come to comfort the family took note and said, "See how he loved him." If Jesus loved Lazarus then he loved all three. When Jesus went to visit Lazarus, Martha and Mary, he did not go to three separate homes, but to one home. Why do we attempt to separate what is factually joined together?
From where does this desire to divide and categorize what is so familiar and natural come? Are we surprised or uncomfortable with Martha's complaint to Jesus? Do we think that Mary did not hear what Martha said to Jesus? What do we think was Mary's mental response even if there was no mention of a response from Mary? Even Jesus' answer to Martha was playful and gentle, "Martha, Martha, you are anxious and worried about many things." This is the lively and somewhat messy reality of family and community life. There is no separation. There is daily living, hospitality, work, contemplation, joy. Into this place, Jesus made a visit. Thank God He visits such a place because it does not appear very different from our homes.
* Abbot of St. Martin Abbey
Lacey, Washington
By Fr Marion Nguyen osb *