With the President of the European Commission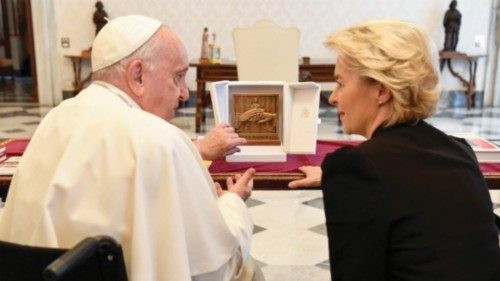 17 June 2022
On Friday morning, 10 June, at the Vatican Apostolic Palace, the Holy Father received in audience the President of the European Commission, H.E. Ms Ursula von der Leyen, who subsequently met with Cardinal Secretary of State Pietro Parolin, accompanied by Archbishop Paul Richard Gallagher, Secretary for Relations with States and International Organizations.
During the cordial discussions held in the Secretariat of State, the parties focused on the good bilateral relations and common commitment to work to bring the war in Ukraine to an end, dedicating particular attention to the humanitarian aspects and the food consequences of the continuation of the conflict.
Attention then turned to the conclusions of the Conference on the future of Europe and on the consequences for the future structure of the Union.