Cover
The woman with wax tablets and stylus from Pompeii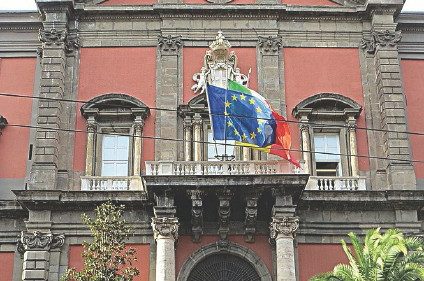 04 June 2022
The cover image is the tondo of Woman with wax tablets and stylus, commonly known as "Sappho", in the National Archaeological Museum in Naples (pictured here). The tondo is a fresco on Roman plaster, from the years between 55 and 79, from Pompeii where it was found on 24 May 1760 in the Insula Occidentalis.
It is one of the best-known and best-loved frescoes. The tondo depicts a young girl from Pompeii's high society, richly adorned with a gold net over her hair and large gold earrings, holding a stylus to her mouth with her right hand and holding a polyptych of four waxed tablets with the other.
The piece is part of the "Pompeii" exhibition at the Tokyo National Museum, where together with 160 other exhibits it will remain until the end of 2022.
Through an evocative layout, the exhibition reconstructs life in the ancient cities of Vesuvius, and is organized on the occasion of the 150th year since the foundation of the Japanese museum, which is the country's oldest and most important museum focusing on the preservation of Japanese and Asian antiquities. (WCW)