Holy Father's prayer intention for the month of April
For health care workers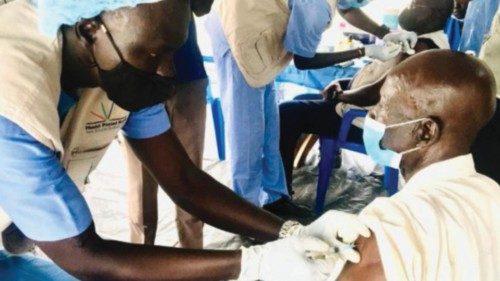 14 April 2022
Pope Francis made this invitation to Catholics in his prayer intention for the month of April. He noted how the pandemic has brought the selflessness of health care workers, volunteers, support staff, priests and religious men and women into focus. But, he said, the health crisis has also shown that "not everyone has access to a good public healthcare system".
The Pope attributed lack of access to quality healthcare and necessary treatments in countries with fewer resources to "poor resource management and a lack of serious political commitment". That is why he launched an appeal to "the governments of all the countries of the world" to remember that universal access to good healthcare "is a priority".
Finally, the Pope explained that healthcare "depends on men and women who dedicate their life to taking care of other people's health," even if that means making sacrifices, as many have done during the pandemic. Fr. Frédéric Fornos, sj , International Director of the Pope's Worldwide Prayer Network, which produces The Pope Video, commented that health care workers "are essential for society" and should not have to pass through crisis situations, like the pandemic, without adequate support.
A press release accompanying The Pope Video made mention of global efforts to respond to the pandemic, citing health care initiatives in Africa, Asia and South America.
Available on the internet at www.thepopevideo.org and translated into 23 languages, it was created and produced by the Pope's Worldwide Prayer Network in cooperation with La Machi Agency and the Dicastery for Communication.