Loyola University organizes conference on 'Building Bridges North-South'
Synodal encounter between Pope Francis and university students of the Americas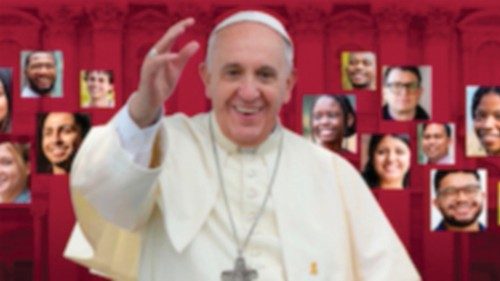 25 February 2022
On Thursday, 24 February, Pope Francis held a virtual encounter with university students from North, Central and South America "to address salient changes of our times" and to "discuss concrete projects that seek to recognize and empower the existential peripheries to pursue and lead the way toward social justice and the common good". Organized by the Institute of Pastoral Studies, Hank Center for the Catholic Intellectual Heritage, and the Department of Theology at Loyola University Chicago, in collaboration with the Pontifical Commission for Latin America, the event is entitled "Building Bridges North-South: A Historic synodal encounter between Pope Francis and University Students".
Ahead of the encounter, students across the Americas studying different subjects in the fields of sciences and humanities, were divided into seven working groups to share stories and to reflect on and discern concrete projects together. Representatives selected by the student groups then shared their work with the Holy Father in an open conversation during which the Pope responded to the issues and themes raised in a truly "Synodal Encounter".
The encounter began with introductions from Cardinal Blaise Cupich, Archbishop of Chicago, and Argentinian theologian Emilce Cuda, who was recently appointed Secretary of the Pontifical Commission for Latin America, and was followed by a reflection from the Holy Father.
The encounter between the students and Pope Francis was interpreted and live streamed in Spanish, English and Portuguese.