The Ideas
When a woman speaks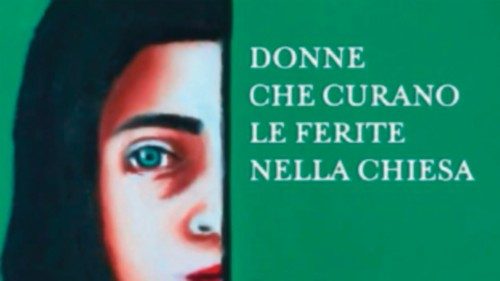 30 December 2021
"The protection of children against sexual exploitation is a duty of all States, who are called to identify both traffickers and abusers… At the same time, it is all the more a duty to denounce and prevent child abuse in the various spheres of society: school, sports, recreational and cultural institutions, religious communities and individuals…Even today we see how often in families the first reaction is to cover everything up; a first reaction that is still present in other institutions, and in the Church too. We must fight against this old habit of covering up".
Francis, May 15, 2021, receiving the members of the Meter Association, which is committed against pedophilia, exploitation and for the rights of children
*
"Women are being sold; women are being enslaved. Even in the centre of Rome. The fight against trafficking is a daily job. In the Jubilee [of Mercy] I paid a visit to one of the many houses of the Opera di Don Benzi: girls who had been rescued, one with her ear cut because she had not brought in the right [amount of] money, that day; another one, brought from Bratislava in the trunk of a car, a slave, kidnapped. This happens among us, the 'civilized', human trafficking"
Francis, March 8, 2021, on the return flight to Rome from Iraq
*
"Abuse of religious women is a serious problem. And not just sexual abuse, but also the abuse of power, abuse of conscience. We have to fight against that".
Francis, May 10, 2019, to the participants of the Plenary Assembly of the International Union of Superiors General
*
"A historical situation should be interpreted with the hermeneutics of that time, not our own. For example, in the case of abuse in the Church, covering-up, which is the way that is used – unfortunately – in families, even today, in a large numbers of families, and in neighbourhoods, trying to cover it up. (Today) we say, 'no, covering up is not the way to go'".
Francis, December 6, 2021, on the return flight to Rome from Greece
*

"Inviting a woman to speak about the wounds of the Church is to invite the Church to speak about herself, about the wounds she has".
Francis, February 22, Meeting "The Protection of Minors in the Church"
These citations from Pope Francis were our starting point to tell the story of women struggling with abuse and violence, and gather their testimonies. (WCW)