The Ideas
Fatherhood in the making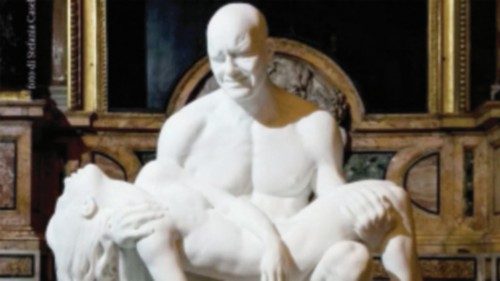 04 December 2021
We are coming to the close of the special Year of St Joseph, on the eve of Christmas, and in the midst of the "Amoris Laetitia Family" year. At this particular crossroads, where -due to tradition and culture- the figure of the mother is predominant, we have decided to dedicate an issue of Women Church World to the father, with a focus on fatherhood today, by inviting certain men and fathers to speak and share with us who they are, what they study and what they do. Thus, sharing their professional and family experience, what their being a father means to them, and their feeling of being a father.
For years now, we have been witnessing a transformation in the figure of the father, which is in part a result of the new and different role women have assumed in the family and in society and the new paths of motherhood. Today, fatherhood is being challenged and questioned. The father figure has been made almost superfluous by biotechnology and by the many reflections on the "evaporation" of the father. However, this is not necessarily a bad thing for it opens up space for reflection, research, and a vision that inspires a more conscious fatherhood figure, which is neither rigid nor fluid, but alive and vital.
Here, then, is an issue of Women Church World, written almost entirely by men.
We open with the "discovery" of a beautiful painting in a small church, which for centuries had remained unknown. The painting depicts St Joseph's workshop and the Holy Family engaged in daily activities. As the art historian Claudio Strinati writes, "Joseph's face immersed in shadow is clearly perceptible. And in this way the putative father of tradition shines through, signifying the paternal function released from the primary biological factor that is the exclusive responsibility of the mother".
We close with an article by Andrea Monda, director of the Osservatore Romano, who recounts and shares the emotions he experienced during his recent meeting at the Vatican Museums with Tim Burton, the brilliant director and visionary talent who dedicated an extraordinary film to the theme of the paternal function. Monda recalls that he saw the film, Big Fish, in 2004 together with his then young son. Upon leaving the theatre, he describes what he felt was "a little of aeternitas".
The responsibility and privilege of being a father. (WCW)