The Pontiff at the General Audience
Pope's Apostolic Visit to Budapest and Slovakia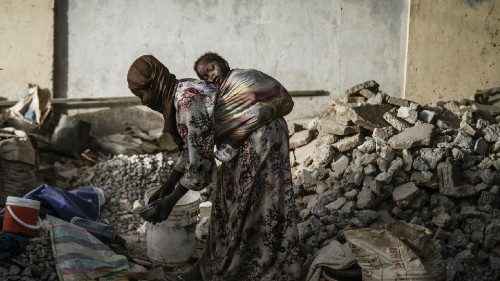 10 September 2021
As he announced at the end of the Angelus on Sunday, 5 September, the Holy Father will be leaving for an Apostolic Journey to Budapest and Slovakia on Sunday, 12 September. The following is the itinerary of the visit which will conclude on Wednesday, 15 September.
Pope Francis will depart from Rome's Fiumicino International Airport on Sunday, 12 September, and arrive at Budapest International Airport at 7.45 am. Following an official welcome, he will meet with the country's bishops and representatives of the Ecumenical Council of Churches and Jewish communities. In the morning, the Pope will preside over Holy Mass for the closing of the 52nd International Eucharistic Congress which began on 5 September. He will then depart for Bratislava, Slovakia, where he is expected to land at 3:30 pm. Following an ecumenical meeting at the Apostolic Nunciature, Pope Francis is scheduled to have a private meeting with members of the Society of Jesus.
On Monday 13, the Holy Father's first full day in Slovakia will include a courtesy visit to the President of the Republic, as well as meetings with authorities, members of civil society and the diplomatic corps. He will then meet bishops, priests, religious, consecrated persons, seminarians and catechists at the Cathedral of Saint Martin in Bratislava.
After a private visit to the "Bethlehem Center", the Holy Father will have a meeting with the city's Jewish community.
On Tuesday morning, Pope Francis will leave for Košice where he will preside over the Byzantine Divine Liturgy of Saint John Chrysostom. Later in the day, he will meet with the Roma community and with young people, before flying back to Bratislava.
On Wednesday, the final day of his visit to Slovakia, Pope Francis will preside over Holy Mass at the National Shrine in Šaštin. Following a farewell ceremony, he will depart for Rome, where he expected to land at 3:30 pm.
The full itinerary of the Holy Father's visit can be found on: www.vatican.va