Fleeing in hope of a welcome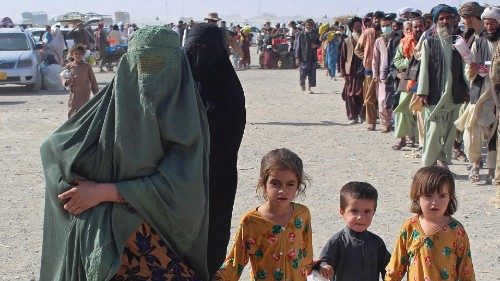 27 August 2021
It is an increasingly contradictory and dramatic situation that thousands of Afghans are experiencing, inside and outside their country.
On Tuesday, 24 August, the Taliban blocked access to Kabul International Airport for everyone except foreigners. A decision that, for many Afghans, means the end of their hope of being able to leave the country.
Faced with a situation that is becoming more tense by the day, Western governments are still struggling to develop a common plan to provide assistance to refugees and to engage in dialogue with the new Taliban regime. Moreover, the United States has confirmed its withdrawal from Afghanistan by August 31.
In this context, however, there are small and large signs of hope, such as the appeal of Caritas Internationalis, which has reiterated the importance of welcoming refugees, or the commitment of the Migrantes Foundation, which has proposed an airlift for the people most at risk in the country.