Pope's donation to Eswatini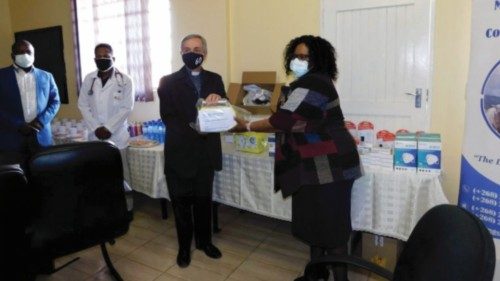 20 August 2021
Pope Francis has donated two portable ventilators with stands, ten boxes of surgical masks, 10 boxes of N95 masks and pulse monitors to the Good Shepherd Catholic Hospital in Siteki, Eswatini, to support ongoing efforts in the fight against Covid-19. The announcement was made by Bishop José Luís Ponce de León of Manzini.
Expressing gratitude for the Holy Father's gift in a blog post, the Bishop highlighted the Holy Father's "active role and leadership" since the beginning of the pandemic. Inspired by Pope Francis' leadership, Bishop Ponce de León recalled Jesus' words at the end of the parable of the Good Samaritan: "Go, and do the same yourself," (Lk 10:37).
In this regard, he notes that the example of the Pope is "not only for religious leaders but for all of us, as today's 'good Samaritans' called to "prayer, to respect Covid-19 protocols, to be vaccinated, to encourage others to do the same and to support those in need."
Lastly, the Bishop extended a blessing upon all, including the staff working at the Catholic hospital.