Following the General Audience
Holy Father's spiritual closeness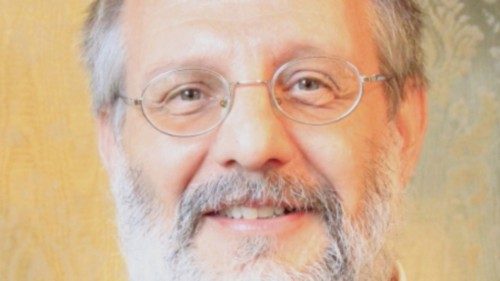 13 August 2021
As he greeted the French-speaking faithful at the General Audience on Wednesday, 11 August, Pope Francis took the opportunity to offer his condolences for the death of a French priest.
"I learned of the murder of Father Olivier Maire with great sorrow," he said. "I extend my condolences to the religious community of the Monfortians in Saint-laurent-sur-Sèvre, Ven-dée, to his family and to all Catholics in France." The Pope also assured his "spiritual closeness" to those affected by his death.
Father Oliver Maire
Fr Maire was the Provincial Superior of the Company of Mary in France. Born in Besançon, France in 1961, he made his solemn profession with the Montfort Missionaries in 1986, at the age of 25, and was ordained to the priesthood in 1990.
The French Catholic Bishops' Conference and Conference of Religious released a statement on Monday, 9 August, assuring Fr Maire's "parents, family, Montfort Missionaries, community of the Basilica of St Louis-Marie Grignon de Montfort in Saint-Laurent-Sur-Sevre, and the entire Montfortian religious family of their prayers."