Foreground
Women's thirst for wisdom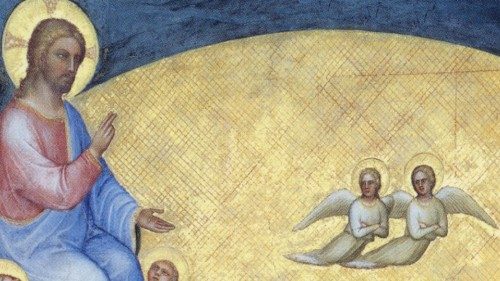 06 February 2021
Boom in enrollments for the course held by Italian women theologians

There have been more than 700 people -mostly women, but also men-, who have enrolled for an online theology course offered by the Coordinamento delle Teologhe Italiane (Coordination of Italian Women Theologians). The president of the CTI, Cristina Simonelli, tells me this is "a response that far exceeded our expectations and risked exceeding even our technical means, so we have had to devote some extra imagination".

Lucia Vantini is the director of the course, which she defines as "a different point of view on the way of saying God". She is surprised, she confesses, but admits, "at the end of the day, those of us who are most attentive to the present have not been too surprised that others were waiting for something just like this". Why has this request for theological knowledge boomed? Moreover, why among women particularly? The pandemic is one factor, though not the only one. She continues, "along with the many hardships we are experiencing at this particular moment, it has certainly brought about a certain familiarity with distance learning. At the same time, perhaps, a certain spiritual fatigue has placed people in a position to look for something other than the main narratives".
Retracing the steps from further away, Cristina Simonelli says, "Perhaps it depends on an underground river that springs forth, like those karst rivers that sometimes become a lake". "Certainly, we are now in a moment of crisis, and the crisis is always a place of epiphany, of manifestation of desires and needs, of desire for reform from the point of view of the Church and from the point of view of society. Therefore, this leads us to say, 'Let's see if we can find something here'. However, the interest is transversal: we have among our members, and among those enrolled on the course, people born in the thirties and forties and other women in the nineties, yet there are no generational gaps. Our association has 160 members, which indicates a broader structure of attention, and for every theologian there are many people studying. In addition, those taking the course are often communities, even non-Catholic ones, or family groups. It is common with individual enrollments, for example, from the congregation of Pastoral Cooperators in Treviso, we had 26. There are monasteries that gather in the chapter house to watch videos of the lectures (which are not synchronous, but delivered on demand). It is a very beautiful, moving thing to see cloistered nuns, Poor Clares, and Benedictines, who get together in groups to listen to us. The same thing happens in the Sorority of Mantua, while the women of the Federation of Italian Evangelical Churches distributed grants to five denominations of Protestant churches, two for each one. These are both confirmations, and also challenges to improve upon in the second edition, which we will do and announce 20/21".
Indeed, because hard times are still ahead. Lucia Vantini says, "Theology always has something to do with hope, and this is a time marked by many resignations. There is a need for shared words and practices in which to experience resistance to tired narratives and at the same time the strength to know how to read reality in another way, in search of what is still to come, despite everything. We cannot limit ourselves to suffering or worrying about what is dying, but we need the wisdom of rebirth with which women seem to be particularly familiar. Several questions and comments were received from the course participants. Many of them expressed a certain amazement at biblical readings that uncovered female characters and stories: the lectures by the biblical scholars Marinella Perroni and Silvia Zanconato aroused surprise, enthusiasm and a desire for further study. Some of them invite us to pay even more attention to the ecumenical aspect, considering that not only Catholics attend the course. Many asked the theologians to say more about LGBT pastoral care and the gender issue. Others expect comfort, a way, an indication to take steps of freedom", says Simonelli. "They experience a free space here, because we start from the things we want to say, from the positive, while seeing how much there is negative about the role of women in the Church. We do not stop at being excluded. We have a path, we make it available and for us which is also quietly transgressive. It is a position of empowerment, of strength. It is not that we hide the elements of discrimination, but we do not want to let our agenda be dictated by a lesser consideration of ourselves, because we do not need to be authorised, we are free. To give an example, in my lecture I used a book by the journalist and women's historian Valeria Palumbo, Non per me sola [Not for me alone], which reconstructs the history of Italy starting from female writers. This would be the idea, to present the other way. We say certain things, but from a position of awareness, not from a victimized position".
"The question that struck me the most and that many have asked - underlines Lucia Vantini, who concentrates her teaching specifically on the Theology of Women - concerns our method, which is constructive and not destructive, nor is it complaining. We have explained that our starting from the positive is not a lack of lucidity towards all the negativity that is in circulation. On the contrary, it is a transgressive, powerful gesture that empowers us in our words and practices, which puts us back into the world as thinking, speaking, acting subjects. At stake is another way of making memory. We were also asked to clarify our relationship with theologians and, in general, with the male world. We insisted that women's theology is not a theology only for women. Certainly, women have here the root of their singular freedom, the opportunity not to be only echoes of extraneous voices, almost without body. However, the bet is that in the female experience, in the female reading of the world, there is something to share with everyone. In the partiality of all research and all perspectives, in fact, there is often a vital element that can be found in communities, regenerating them and making them more just".
The men's questions, essentially centered on one point: is it OK for female theologians if males also take the course? We say yes", explains Simonelli, "as long as each man follows in the knowledge that he is only one man, not the whole of humanity, but a part of it. We highlight the partiality of gender, the fact that each one represents a part of humanity. Nevertheless, we have never raised the question of whether the course was only for women, because we are used to talking to men too. The CTI has male members, who can join if they agree to start from their male partiality".
Although the women theologians had been talking about it for some time, the idea that led to the realisation of the course, with the decisive collaboration of Presenza Donna, came from Serena Noceti, who, in her lecture, deals with the feminist ecclesiological question; however, not simply as a claim to space. In fact, her exhibition opens with an ecclesiological image of the kitchen table, taken from the American feminist theologian Letty Russell. "It is a metaphor", explains Vantini, "that refers to the banquet of evangelical imagery, but at the same time draws attention to a dream of a church in which we can truly experience the freedom of God's daughters and sons. It is not only a question of metaphors; Noceti clarifies, but also of models, institutionalisation processes, strategies and above all subjectivities. Certainly, the ministerial question is part of the discourse, but it is a matter of rethinking the baptismal root of ministeriality, not of creating inclusions in rigid spaces. The theology of women is much more complex than a question of entry, because it is concerned with how the house itself is structured and how people live in it".
Elizabeth Green's contribution shows how a certain patriarchal image of God has settled in our symbolic order and how often the life of the churches actually continues to reinforce it, which concludes with a justification of societies as well. However, as she reiterates, the problem is not that God is said to be masculine, but that this masculinity is called into play to exclude the feminine, to hierarchize differences. "It is not a question of making God a feminine being nor of projecting gender complementarity, but of showing, for example, how Sophia, Wisdom, also contributes to representing the Trinitarian God", the course director further explains.
Adriana Valerio reminds us that we must learn to remember in another way. After all, the history of Christianity is crisscrossed by a precious inheritance that also comes from women. Sister Antonietta Potente takes religious life beyond institutional memory to reach the ancestral bond between the divine and women, which in the course of history is often forgotten, but which in fact re-emerges continuously and in many different forms.
By Federica Re David

Women and religions

A course at the Gregorian Pontifical University

The course Women and religions: a philosophical and theological reading (Professors Giorgia Salatiello and Paolo Trianni) began on 15 February at the Gregorian's Centre for Interreligious Studies."In our time, the role, dignity and rights of women need to be thought about not only in relation to a single culture or a single religion, but cultivating a general and comprehensive view. In virtue of this conviction, the course will examine the condition of women in Western society, in the Christian Churches, in Islam, in Asian traditions and in Chinese culture", the programme states.