Apostolic Journey from 5 to 8 March 2021
Pope Francis to visit the Republic of Iraq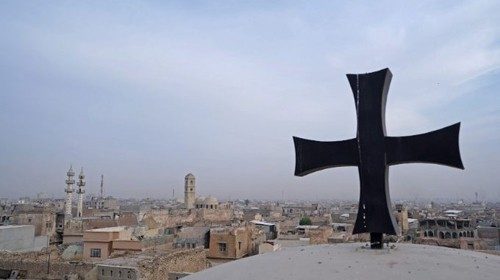 11 December 2020
The Director of the Holy See Press Office, Mr Matteo Bruni, announced on Monday, 7 December, that the Holy Father will visit the Republic of Iraq.
"Pope Francis, accepting the invitation of the Republic of Iraq and of the local Catholic Church, will make an Apostolic Journey to the aforementioned Country on 5-8 March 2021. He will visit Baghdad, the plain of Ur, linked to the memory of Abraham, the city of Erbil, as well as Mosul and Qaraqosh in the plain of Nineveh.
The programme of the Journey will be made known in due course, and will take into consideration the evolution of the worldwide health emergency".