From abuse to an enterprise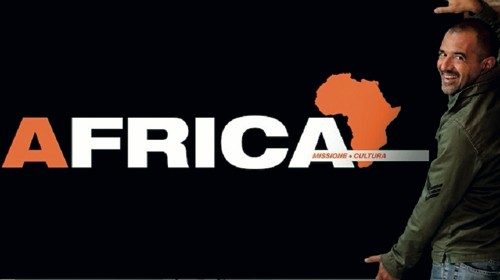 24 October 2020
Marco Trovato has been travelling around the entire African continent for 30 years. As an independent reporter, he carries out surveys and organizes exhibitions and conferences and for 15 years he has been the editorial director of "Africa Rivista" ["Africa Magazine"], a bimonthly magazine that tries to report on the complexity of this immense land. He has met hundreds of women on his long journeys.
He has seen little girls forced to work in the mines and those subjected to infibulation. The young girls obligated to marry at the age of twelve, perhaps first force fed until they have become obese because arriving with a larger body size at the wedding is a sign of well-being; the married women beaten at home; and, those kidnapped and raped. However, he has also met and interviewed successful entrepreneurs, artists, professionals, activists who are fighting for their rights: Africa for women is like their continent, made of hell and hope.
Marco Trovato avoids listing the evils, for the problems are known, many are discussed and studied, even if they are as yet unresolved. He talks about those that have most profoundly affected him.
"Meanwhile – he begins - the ignorance in which women are kept, who very soon drop out of school to help at home. Not all of Africa, of course, is like that. There are Countries that guarantee everyone the right to education. But in the most underdeveloped realities, the traditional culture prevails, which often relegates the role of children or women to that of helpers, from the collection of water from wells to that of timber".
Then the tragedy of both physical and psychological abuse. The victims are mostly women. "Those in the family are a widespread phenomenon, and not only in rural Africa. In South Africa, there is a rape every 36 seconds, one hundred thousand incidents of domestic violence a year. Eight out of ten men consider it normal to beat a woman".
Sometimes the phenomena of violence affects entire regions, as in the case of the Democratic Republic of Congo: "We are talking about 15 thousand gang rapes a year. The victims are often girls, aged between two and twelve. Kidnapped at night and raped".
A plague that affects women - or rather, girls - is their exploitation in the mines. Many armed rebel groups control the extraction of gold and diamonds in mine-rich regions.
Moreover, they use children, girls or boys, because their smaller physical size makes it easier to get into the tunnels. "They force them to come down at dawn into these quarries. The women's task, in general, is to transport, wash and manually crush the stones". The hell of precious stones.
Women suffer; it is not easy for them to free themselves from the yoke. However, fortunately they are beginning to react, to become aware of their rights and the strength that being united can give. "Cooperatives were established, groups of women who come together to help each other. For example, an association was founded in Kamituga, South Kivu, with the precise aim to combat the exploitation of women and children. Emilienne Intongwa Comifene, the first woman to head a mine, founded this foundation. Women also work in her quarry, but with recognized rights". Violence also uses different weapons. As in Mauritania, where women are force-fed as a condition for marriage. "They are force-fed to swell up and get married; it is a practice called gavage, gobbling up. It stems from the fact that overweight women are considered a symbol of well-being in this culture.
As soon as a little girl turns five years of age, they start force-feeding her. After ten years, she weighs 90, 100 kilos. According to WHO "a quarter of Mauritanian women are obese". Here too, in recent years, associations have emerged to combat this custom.
Mauritania recognizes the public presence of women. They are entitled to 20 per cent of the seats in parliament, and they are in the army. "And although many of the women who suffered such violence in their youth today consider it normal practice, others are calling for it to be banned by law".
Let us change the subject, we ask Marco Trovato. Who are the women he met in Africa that struck him the most. "Many. If I have to name just a few I think of Zany Moreno, a designer from Cape Verde who creates refined clothes. Or Ntsiki Biyela, the first black woman to produce wine in South Africa: a Zulu woman who has won prestigious awards and today has launched a company that challenges the male elite".
Marco Trovato says that Africa's truly precious resource are its women.
by Elisa Calessi