Pro memory
The Auxilium, a lesson in independence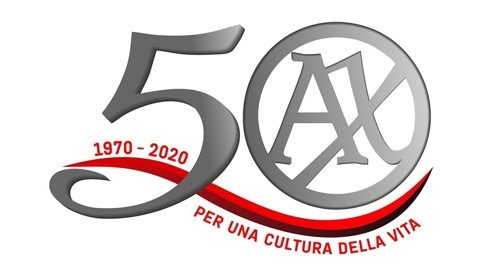 26 September 2020
This year, the Pontifical Faculty of Education Sciences "Auxilium" is celebrating its 50th anniversary. A half century characterized by commitment, challenges, and achievements; in addition, an unbeaten historical record, for it is the first and only Pontifical academic institution run by women. Since 1970, the year in which the Holy See recognized the full independence of the Auxilium (first incorporated and then associated with the Pontifical Salesian Athenaeum), the Salesians of Don Bosco Daughters of Mary Help of Christians have run it. The Auxilium's mission is the training of educators in the name of the Holy See, and which continues to believe in the "female genius" as being capable of offering an original contribution to the development of Christian culture.
The Faculty was founded from the need for a more effective pedagogical preparation of religious and lay people when modernity was changing mentalities and traditional roles. The Second Vatican Council welcomed its establishment, which was open to ensuring an ever more incisive presence of women both in the Church and in society. However, every revolution requires its own time and the idea of entrusting a Pontifical institution to the management of women was first looked upon with a certain distrust by the ecclesiastical world. However, any perplexity was dispelled by the work done. In addition, by John Paul II who, on a visit to the Faculty in 1992, confirmed its identity. Last June, upon celebrating its fiftieth anniversary, Pope Francis spoke of his wish for the Auxilium to "reaffirm the need for a truly humanistic university culture".
The Auxilium commenced in 1971 with nine students, while today the university has 344 students, more than half of whom are lay people. It was the first Science of Education faculty when in Italy talk of pedagogy had only just begun. The Auxilium offers nine degree courses (bachelor degree, master's degree and doctorate). As Grazia Loparco, teacher of Church History explains, "It represents a great opportunity at the service of society and the Church in the formation of women and men educators with a particular attention to the world of women and an international perspective that has been present from the outset". "The choice of the name Auxilium and the motto 'With Mary, for a culture of life' has further qualified the Faculty's identity to offer a specific contribution in favor of what promotes the human person in their dignity and in their openness to the transcendent", adds Dean Piera Silvia Ruffinatto. After the lockdown for the Covid-19 epidemic, online courses were organized and nobody missed a single hour of lessons. Even reacting promptly to an unforeseen event comes from that "female genius" which has run the university for half a century.
By Gloria Satta