First episode of new dlfv podcast series dedicated to the elderly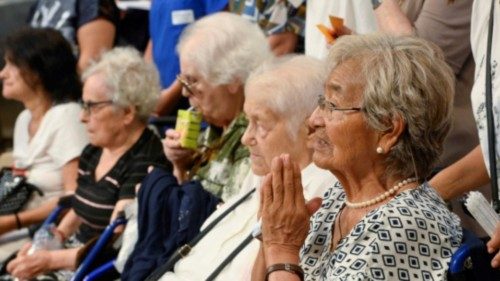 28 July 2023
The Vatican Dicastery for Laity, Family and Life ( dlfv ) launched a new podcast series dedicated to the different people it serves: families, young people, the elderly, associations of the faithful and, more generally, lay people living in the world with their joys and burdens. The first episode, Grandparents and the Elderly, was fittingly launched on Sunday, 23 July, the third edition of World Day for Grandparents and the Elderly.
Another of the six-episode series will focus on the International Youth Advisory Board ( iyab ), which has been supporting the Dicastery in the pastoral care of young people around the world since 2019 and will be in Lisbon for World Youth Day.
The rest of the episodes, which will be related to the family, human life, lay people and Church movements, will be released from September to December. The podcasts are available in English on the Dicastery's website, www.laityfamilylife.va, as well as on its official YouTube channel and on Spotify.