Young people unable to attend WYD due to visa denials
Cardinal-elect Aguiar: Resilience of the Holy Land youth is exemplary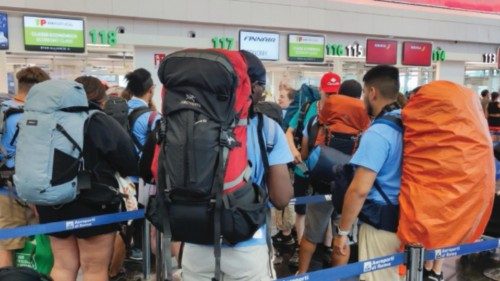 28 July 2023
Over 1.5 million people are expected to converge in Lisbon for World Youth Day 2023. But for some, despite having overcome the hurdle of financial challenges, the excitement of participating has been crushed by visa denials. They are mostly young people from developing countries. Even in cases where applicants have provided proof of their ability to pay for all expenses, and are in possession of a return ticket and health insurance, the fear that some may stay on illegally after the youth festival and have access to other member countries of the European Union has meant visa denials. In some cases, applicants have reported that they were not even granted an interview by embassy officials, a necessary requirement for visa approvals.
Indeed, Portugal has even tightened border patrols in view of the wyd. While the registration process is handled by organizers of the wyd, all visa decisions are made by Portuguese government representatives.
In solidarity with those who will not be able to participate due to conflict at home, the President of the World Youth Day Foundation — Lisbon, Cardinal-elect Americo Aguiar, Auxiliary Bishop of Lisbon, Portugal, travelled to the Holy Land and Ukraine earlier this month in response to the Pope's advice not to "forget those who cannot come to Lisbon". Because of their resilience, the Cardinal-elect noted, these young people are an example, for "they are able to overcome all the obstacles we see. Dialogue and encounter, despite everything, are possible".