TheCover
Absence and presence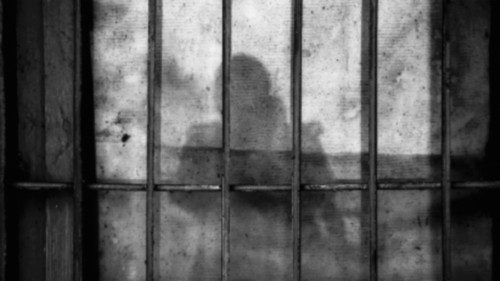 06 May 2023
It is like dying,
having a noose around our neck,
we miss our breath.
Our heart is pounding
And panic grips us inside.
Only split bars,
strange hours that make up the day
is a piece of life they take away from us.
Every breath is worth a thousand
and then inside we feel like screaming,
but even though we cannot do so,
we cannot do anything,
other than breathe.

(Written by a female prisoner, Italy)
On the cover this month, we see a female prisoner's shadow who can barely be glimpsed behind the bars. This evocative image speaks of the absence and presence of imprisoned women; above all for their affections, for their families, for society. The photo is by Ye Jinghan, a student from Shanghai who is passionate about photography. The poem above was presented years ago at a Bologna literary writing event, entitled Parole in libertà [Free Words] at the Dozza prison. This is one of the numerous workshops, seminars and poetry competitions in prisons. The verses speak of the abyss that is prison, the solidarity between those deprived of freedom and the desire for redemption. Moreover, the words are often the antidote to nostalgia and despair.