The 34th Plenary Assembly of the Conference of Catholic Bishops of India
Telling the story of Jesus in our context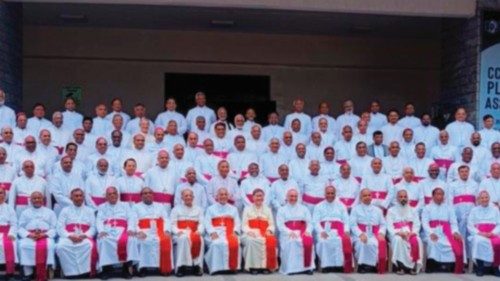 03 March 2023
Inaugurating the 34th Plenary Assembly of the Conference of Catholic Bishops of India ( ccbi ) of the Latin Church, in Bangalore on Tuesday, 24 January 2023, Cardinal Antonio Luis Cardinal Tagle, Pro-Prefect of the Dicastery for Evangelization, exhorted the Bishops in India to promote the message of love in order to promote communion and participation in the Church and society.
Cardinal Filipe Neri Ferrão, President of ccbi and Archbishop of Goa and Daman, presided over the inaugural function. He highlighted the beautiful diversity of India, saying, "Our country is a loom holding diverse threads of religions, spiritualities, cultures, traditions, languages and social strata that blend together to form a complex and beautiful tapestry. Alongside a profound spirituality, social and economic disparities deeply fragment the fabric of this nation".
The theme of the Plenary Assembly, which took place from 24 to 30 January, was "Telling the Story of Jesus in our Context: The Synodal Way".
The Conference of Catholic Bishops of India consists of 132 dioceses and 190 Bishops, making it the largest in Asia and the fourth largest in the world.