Community mourns death of LA Auxiliary Bishop David O'Connell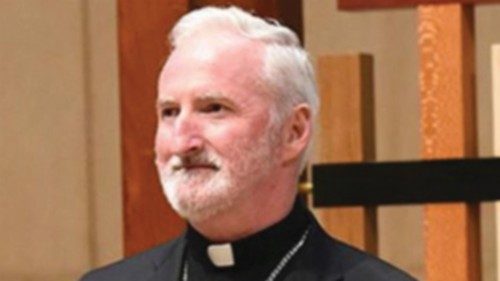 24 February 2023
Auxiliary Bishop of Los Angeles David O'Connell was found dead with several gunshot wounds, in his home in Hacienda Heights, California, on Saturday, 18 February. On Monday morning, 61-year-old Carlos Medina was taken into custody as the prime suspect in the homicide, and on Wednesday, was charged with "one count of murder and a special allegation that he personally used a firearm", according to the Los Angeles District Attorney's Office. Medina is the husband of a housekeeper who worked at the Bishop's residence.
A native of County Cork, Ireland, 69-year-old Bishop O'Connell was known for years in the Church in the United States for his strong commitment to helping migrants, the poor and victims of armed violence. He first served in Los Angeles as a priest and later as Auxiliary Bishop, when Pope Francis appointed him in 2015.
At a press conference on Monday, Archbishop of Los Angeles José Horacio Gomez described O'Connell as "a good priest and a good bishop and a man of peace" who showed "compassion to the poor, to the homeless, to the immigrant, and to all those living on society's margins".
Bishop Fintan Gavin of Cork and Ross in Ireland said in a statement that the late bishop "had always maintained his connection with family and friends in Cork" through frequent visits back to Ireland.
Community members who personally knew Bishop O'Connell expressed their sorrow and love for him by leaving candles and flowers outside his home and praying together for the repose of his soul.