Pope visits solidarity centre and blesses new premises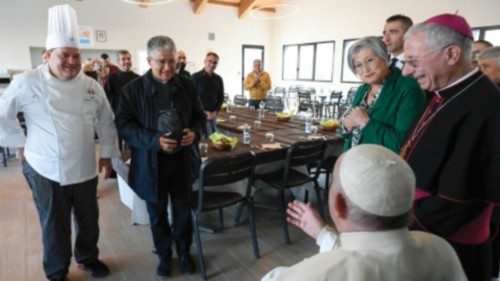 30 September 2022
After the celebration of Mass on Sunday, 25 September, in Matera, Pope Francis made a visit to a soup kitchen. The Holy Father visited the new premises housing the "Don Giovanni Mele" Fraternity Cafeteria that serves around 100 meals per day for the poor and people in need. During the pandemic, the soup kitchen offered takeaway meals.
The place is named after Fr. Giovanni Mele, the local parish priest who was known for his great dedication and service to the poor, offering meals and housing.
The current centre is looking to expand its outreach with its "House of Fraternity" which will assist with building and strengthening relationships with one another and the community.