Economy of Francesco
Young people are the 'protagonists'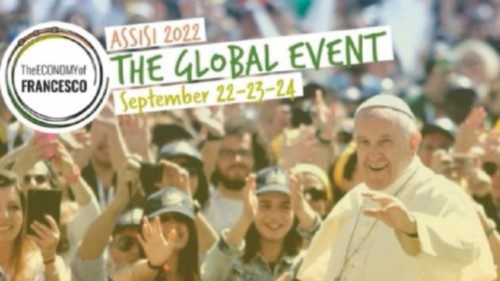 09 September 2022
On Tuesday morning, 6 September, the Vatican held a press conference to highlight "The Economy of Francesco" initiative taking place in Assisi from 22 to 24 September. The Holy Father will be present on Saturday, 24 September in Assisi, and he is keen to meet with the young economists and entrepreneurs who have been working, studying and meeting only online for the past three years due to the pandemic. The initiative takes up Pope Francis' 2019 appeal to young people to meet, discuss and share ideas for a better world economy that puts the human person at its centre.
The "Economy of Francesco" has become a global movement of young people under the age of 35 from all walks of life and expertise who aim to change the current economic models and craft a future that is more inclusive and just.
Finally, after the pandemic, thousands of young people from 120 countries, and world renowned economists will meet together in person in Assisi for the September summit to discuss their proposals and the challenges of our time.
At the press conference on Tuesday, Archbishop Domenico Sorrentino of Assisi-Nocera Umbra-Gualdo Tadino, and of Foligno, as well as Chairman of the "Economy of Francesco" Organizing Committee, presented the initiative in which "the protagonists are the young people".
He explained how it took shape almost four years ago when Pope Francis spoke about the need to renew the world economy with the human person and to bring young economists and entrepreneurs into the conversation, drawing on their fresh outlook, enthusiasm and creativity; to lay foundations "to change today's economy and to give a soul to the economy of tomorrow".
The Economy of Francesco is bringing together the prophecy of Laudato Si' and Fratelli Tutti", and the courage to touch and embrace poverty, like Saint Francis of Assisi, said Sr Alessandra Smerilli, Secretary of the Dicastery for Promoting Integral Human Development.