Message from Cardinal Parolin on behalf of the Pope to Women's Forum G20 Italy
Quality education for women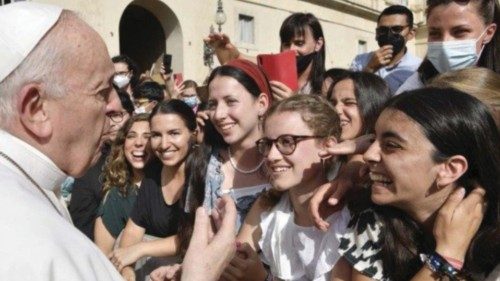 22 October 2021
May "every girl and young woman, in every country ... have access to quality education, so that each one of them may flourish, expand their own potential and talents, and dedicate themselves to the development and progress of cohesive societies". This was Pope Francis' strong encouragement.
Speaking on behalf of the Holy Father in a video message on Monday, 18 October, the Secretary of State Cardinal Pietro Parolin welcomed the participants in the Women's Forum G20 Italy meeting. The forum has the objective of achieving a new inclusive leadership with the greater involvement of women in the business world.
"This Women's Forum G20 Italy is most welcome, especially as our world needs women's partnership, their leadership and skills, as well as their intuition and dedication", Cardinal Parolin said. The world which is continuing to fight against Covid and seeks recovery needs resilience, flexibility, intelligence and intuition. It needs to appreciate the contribution of women. In this regard, the Cardinal recalled Pope Francis' magisterium as well as John Paul ii 's 1995 Letter to Women, in which the Pontiff wrote: "women will increasingly play a part in the solution of the serious problems of the future" and this "will force systems to be redesigned in a way which favours the process of humanization which mark the 'civilization of love'".
Pope Francis, Parolin continued, has often underscored "the irreplaceable contribution of women in building a world that can be a home for all" (Discourse to the American Jewish Committee, 8 March 2019 at the Vatican).
And he has also often said that "women are concrete and know how to weave life's threads with quiet patience" (Homily, 1 January 2021). This weaving, the Secretary of State stressed, could foster "a change of paradigm which, far from being technocratic, must be driven by a renewed sense of humanity and the profound dignity that characterizes every human person".